Annotated Bibliography

---
While doing this annotated bibliography it has helped me to understand the sources I will be using for my research paper. I read through all five of my sources, most of them being official ruling on religion being taught in public schools, and I learned that it is difficult to find the line between too much or too little education on religion. I learned that most teachers do not know to what extent they should talk about religion in the classroom so they try to avoid it all together to stay away from any controversy. Controversy is the negative outcome from teaching about religion in public schools but the positive outcomes can be students widening their outlook on different religions and cultures. By students being more aware of different religions it makes them more global citizens. My stance for this research paper is that religion should be taught in public schools because the positive outcomes are worth a little controversy.

Anderson, Melinda D. "The Misplaced Fear of Religion in Classrooms". The Atlantic. n.p. October 19, 2015. Web. March 30, 2016.
Descriptive:
This article talks about an interview with Linda k. Wertheimer, the author of Faith Ed: Teaching about Religion in an Age of Intolerance. And in this interview they talk about the misconceptions that people have when it comes to learning about different religions. These two women talk about how Christianity is favored more in the education world. Religious education is mainly feared by the older generation because they fear that if their children learn about different religions they might gravitate more to the newer religions then to their family's own religion. In this interview they also talk about how some people are scared to learn about different religions.
Evaluative:
This article is helpful to my essay because it shows insight on how being neglected the education on different religions can play a role in being closed minded to new ideas. Teaching about religions is a challenge for most teachers because it is difficult to identify when you've crossed the line or not.

​Darden, Edwin C. "Religion and Public Schools". Center of Public Education. Center of Public Education, April 15, 2006. Web. March 30, 2016.
Descriptive:
This article is from the center for public education and it talks about the do's and do not's that public school teachers can do when it comes to religious education. It talks about the main issues that are faced when it comes to religion in the classroom. Public schools are bound by the constitution which forces schools to balance out education and religion. The Establishment clause was made so school could not give special treatment to believers or to events that highlight religion. This article also talks about the Free Exercise clause. This clause allows students to pray in school, be release from school in case of religious event, and allows students and staff to wear religious symbols as long as they are not patronizing.
Evaluative:
This article from the Center of Public Education informs reader about to what extent religion can be shown in the classroom and in public schools in general. The clauses that are talked about in this article, Establishment clause and the Free Exercise clause, set the boundaries for staff members and students to follow when it comes to displaying ones religious views. This article can help with my research essay because the information in this article is set in place by the constitution and the government giving me a base for my argument on how religion should belong in public schools.

Passe, Jeff, and Lara Willox. "Schools Should Teach About Religion." Civil Liberties. Ed. Noël Merino. Detroit: Greenhaven Press, 2013. Opposing Viewpoints. Rpt. from "Teaching Religion in America's Public Schools: A Necessary Disruption." Social Studies 100.3 (May-June 2009). Opposing Viewpoints in Context. Web. 29 Mar. 2016.
Descriptive:
This article starts off by stating why it is a challenge to teach about religion in the classroom. Religion in the classroom could either help deepen the understanding of religious revolution throughout history or just cause controversy. A brief history of the freedom of religion was given and its effects it had on groups of people because smaller religions were not excepted by the more established religions. The public school system was made as a way to stop the expansion of Roman Catholic schools in the late 1800's. Although over time the Supreme Court placed the Establishment clause to school, preventing them from teaching about religion all together. The growth of integration made teaching about religion much harder because of all the new religion coming into the United States. But the lack of religious education the public schools make terrorist attacks like 9/11 much harder for the youth to understand allowing them to conform to bias and stereotypes they learn from their parents. The necessity for teachers to be more educated on religion is also a big problem according to this article because with little knowledge on different religions a teacher could show bias or misconceptions about religions that are not their own.
Evaluative:
The article talks about a brief history on how religion was confined into church and state and limited the expansion of religious knowledge. Because of the Establishment clause ruling religion was not allowed to be taught to students of public schools because the many different religions made it difficult. The lack of knowledge about religion limits student and adult's perception on our society. This article shows that teachers need to be educated more on religion before they can teach students in order to refrain from teaching bias or misconceptions. So I think it is important to learn thoroughly about religions so the chance of creating unrealistic stereotypes is low.
​Rosenhagen, Ulrich. "The value of teaching religious literacy." The Chronicle of Higher Education 11 Dec. 2015: A52. General OneFile. Web. 29 Mar. 2016.
Descriptive:
This article starts off with the author talking about a personal experience about people of different religions coming together to mourn the deceased of the attack on Paris on a college campus. The author then goes on to say that colleges should think about how religious education can help their students become global citizens. Colleges should invest more into teaching about religious diversity and differences and how to negotiate it. Colleges should become more interreligious communities which allows students to not just learn about different religions but to learn from each other about personal religions and belief systems. On the contrary, wanting to build more interreligious communities could result in conflict because each religious group has different traditions but that should not stop the exchange of knowledge.
Evaluative:
This article talks about how teaching different religions in colleges can help students becomes more culturally diverse enabling them to have more open minds. Interreligious communities could be a good way to expose students to new ideas and experiences. This article is helpful with my essay because it shows the positives that teaching religion can have on students and the community. Especially because this article is talking about how religion should be taught in colleges, colleges are the best place to expose young adults to new ideas and different life styles.

"Teaching About Religion". First Amendment Center. First Amendment Center, September 16, 2002. Web. March 30, 2016.
Descriptive:
This article from the First Amendment Center starts off with saying that having knowledge about religion is important because it could help people understand and live in such a diverse society like the United States. Larger number of educators are recognizing that religious education should be an important part in the public school curriculum. New guidelines and mandates are being placed that allow the teaching of religion. These guidelines were made as a way to help teachers find the boundary to which they can talk about religion in the classroom. The study of religion is important because it helps students understand the impact it had on history. The religious-liberty clause has three principles on how teaching about religion should be carried out in the classroom. These principles are rights, responsibilities, and respect.
Evaluative:
This article can help me with my essay because it is the basis of the first amendment more specifically the freedom of religion. It talks about how more people believe that the teaching of religion in public school could help increase student's knowledge on history and it can also help them become more understanding and accepting to people's different religions and views. It involves a quotes saying that congress does not have the power to restrict a religion and the practice of it.




Powered by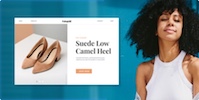 Create your own unique website with customizable templates.