Policies on Religion

---
Although teaching of religion in private schools is accepted by society because parents pay for their children to attend a religious school, it nevertheless seems absurd that teachings of religion in public schools can cause so much controversy. Public schools are funded by the government, meaning they are forced to follow guidelines in order to prevent any public controversy over disagreements between religions. As said by the Center of Public Education, "public school districts are bound by the Constitution [to refrain from teaching religion], which forces them into a delicate balance" (Religion and Public Schools). By having this balance enforced, teachers are limited in what they can teach and given guidelines to how much religion is allowed in the public school setting. These set guidelines force teachers to know if and when they have crossed the fine line between teaching religion and teaching about religion. Some rulings enforced by the First Amendment advises teachers, administration and all other staff members to not show favoritism towards a certain religion and cannot show hostility against religious expression such as prayer (Guidance on Constitutionally Protected Prayer). A staff member might be of a certain religion but cannot talk about it publicly to the class in case of any uprising problems. As said by the U.S. Department of Education, "The First Amendment forbids religious activity that is sponsored by the government but protects religious activity that is initiated by private individuals" (Guidance on Constitutional Protected Prayer). This meaning, students are allowed to express their religious beliefs through activities initiated by the students. Any religious activities held by the school itself could cause for violation of the law.

There is a fine line between what public schools can do to influence religious freedom because everything could be seen differently by people of different religions. The religious-liberty clauses of the First Amendment provide structure that all public school are enforced to follow. The law prohibits public schools from: requiring their students to recite prayer, have public prayers at school events, banning the wearing of religious clothing, promoting one religion as superior, etc. These prohibitions are made to protect students of varying religions: "Such teaching [or actions] would constitute state sponsorship of religion and would violate the freedom of conscience protected by the First Amendment" (Teaching about Religion). Although the First Amendment can prohibit some religious acts, there are some activities that are constitutionally protected by the freedom of speech, religion, and assembly rights, for example, praying at graduation ceremonies, moments of silence, and prayer outside the school buildings (Robinson, Religion and Prayer). It may seem contradictory that public schools prohibit public prayer at school events but also allow praying at graduation ceremonies, a school event. The line between what is acceptable and what is not is clearly complex.
Powered by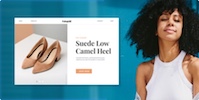 Create your own unique website with customizable templates.